Why Choose Spray Foam Insulation for Your Home?
It's not hard to imagine what you could do with a little extra spending money at the end of the month.
Whether you're interested in making philanthropic donations or just doing a little personal travelling, we could all think of better ways to spend our money than paying massive heating bills. It's frustrating to pay hundreds of dollars every month regardless of the weather outside. It's especially irritating when your poorly insulated house leaves you unable to feel comfortable, even with a furnace or air conditioner running all day, every day.
Luckily, there are ways to fix this problem. If you're looking to see just a small dip in your burdensome energy bills, then unplugging appliances and wearing extra layers could help. However, if you're looking to seriously revamp your monthly expenses, then larger efforts will need to be made.
Spray foam insulation is a safe, effective, high-quality strategy to slash energy bills and improve air quality with your commercial or residential property. Whether you've had it up to the roof with your drafty attic or you'd like your office building to be a little more soundproof, spray foam insulation is a choice that's both fiscally wise and Eco-conscious.
Spray foam insulation will save you money by keeping you warm when you want to be warm, and cool when you want to be cool. However, that's only the beginning of the potential economic benefits of spray foam insulation. Here are just some of the ways your next home improvement project could save you money for years to come:
Recent Completed Projects by Spray City Insulation
Eco-Friendly Spray Foam Insulation
Have you ever torn open an energy bill only to contemplate throwing away everything in your house that runs on electricity? The unfortunate reality is that many of your lights and appliances aren't actually to blame for your astronomic bills—your poor insulation is.
Heating and cooling are among the largest contributors to both energy bills and carbon footprints, and this is unfortunately a problem across Canada. Despite having a relatively small population, Canada has consistently earned a place as one of the highest carbon emitters in the world, and the statistics are only worse when looking at a per capita basis.
One of the reasons behind this is the fact that most of Canada experiences extremely cold winters, and many of the country's most densely populated areas are also prone to hot, humid summers. The result is near constant usage of AC and heating.
Canadians now have the power to change these statistics, without risking their health or comfort in extreme weather conditions. By investing in proper insulation, both commercial foam insulation and residential properties can drastically reduce the need for cooling and heating and enjoy comfortable temperatures without constant electricity use.
Experts predict that, with spray foam insulation, Canadians can see a decrease in their energy bills of somewhere between 30 and 35 percent. As a one-time cost, seeing a long-term reduction in bills is just one way spray foam insulation pays for itself.
For many homeowners and commercial property owners, the knowledge that a drafty basement insulation or leaky attic insulation will no longer drive up energy costs is enough to warrant a call to a contractor. If you still aren't one hundred percent sold, there are still other ways for spray foam insulation to save you money.
If you are looking to save money Contact Spray City Insulation at 437-912-9000
Good Spray Foam Insulation can save big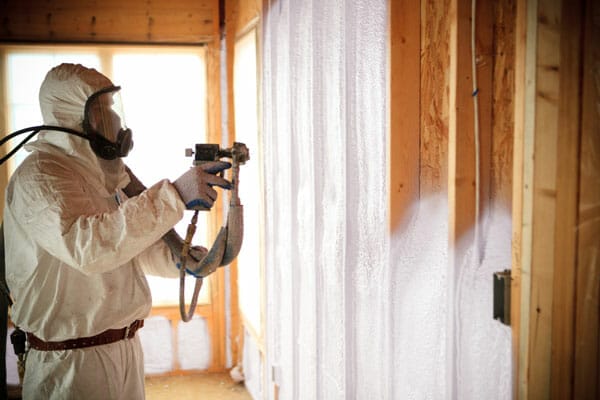 Poor insulation can be expensive, and not just in ways that can be calculated on monthly hydro statements.
Improper insulation comes with a number of risks, from ice dams developing on the roof to broken pipes in the attic to increased allergy symptoms. If your insulation is not protecting you enough from mold, mildew and moisture, then your entire family is at risk for health complications that could lead to costly medical bills later down the road.
Additionally, spray foam insulation creates a seamless, airtight barrier that not only keeps out moisture, but also pollens and air pollutants. If you struggle with allergies, but find your home is far from a safe haven from irritants, then spray foam insulation may be the product you need. You may even end up saving money on missed work, over-the-counter medications and other annoying costs related to your allergies.
If you're looking at spray foam insulation for your commercial building, then consider the ways in which great insulation could help your business thrive. From soundproof business meetings to fewer sick days being taken to a more comfortable experience for customers, spray foam insulation is a superior option for all kinds of businesses.
Finally, spray foam insulation could protect your home or business from requiring expensive, interruptive repairs. The last thing anyone wants to deal with during the coldest days of the winter is clearing out ice dams that have developed on the roof or spending your holidays away from home because of the damage of a broken pipe.
The best way to avoid these accidents and repairs is to prevent them from ever happening in the first place. With poor insulation, these situations may become unavoidable, even with 24-hour heating. With spray foam insulation, you can expect to spend your holidays happy to be at home with family, without having to worry about contractors coming by to repair things that never should have been broken in the first place.
Contact Spray City Insulation at 437-912-9000 to get the best service
Rebates on Spray Foam Insulation
Having home renovations done without worrying about the cost might feel like a dream come true, but through Ontario's Home Energy Loan Program, it can be a tangible reality.
For a long time, cost has been a prohibitive barrier for families looking to manage their bills better or reduce their carbon footprints. Although many Canadians understand that having spray foam insulation will benefit them in the long run, not everyone can afford the upfront cost.
The result of this is homeowners becoming overwhelmed by bills, without making any progress in changing Canada's spotty record on carbon emissions. Through the Home Energy Loan (HELP) Program, GTA homeowners have the ability to take action and improve their household without cost restrictions.
Some of the benefits of this City of Toronto-backed programs includes longer repayment periods than what would be expected at a standard bank, as well as the ability to repay the loan in full at any time, penalty free.
HELP loans are energy-related home improvement loans that are worth up to five percent of the current value assessment (CVA) of your home. By offering better repayment terms and a lower interest rate than banks, HELP allows Ontario homeowners to make energy-saving changes in ways other institutions simply cannot.
In cases where a homeowner may be ready to sell their home before finishing payments on their low-interest HELP loan, there is the possibility of transferring responsibility of it to the new owner.
The criteria for HELP are straightforward: anyone who owns a detached, semi-detached or row house is eligible, as long as they're in good standing with their utility and property tax payments and secure the consent of everyone on the property's title.
The application process is divided into five easy steps: an online application, a home energy assessment, and an agreement, verification and repayment period.
As beneficial as the program is, the process of applying for a HELP loan can be confusing and lengthy. If you choose to work with the experts at Spray City Insulation for your spray foam needs, then you can work with knowledgeable professionals who are happy to help you take advantage of this program.
It is important to note that, although this program has helped countless Ontario homeowners, it is currently not open to businesses.
To know more about Rebate on Spray Foam Insulation at 437-912-9000
Better Spray foam for Better Price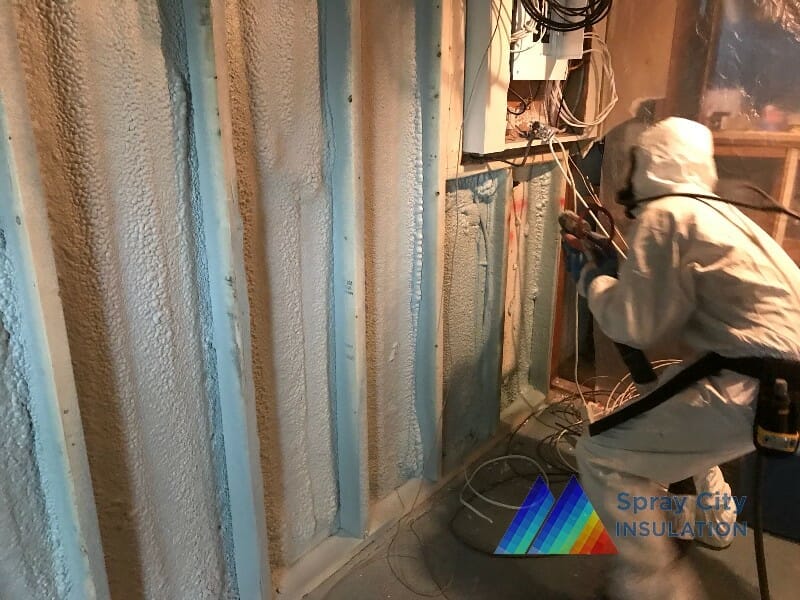 It is true that spray foam insulation is oftentimes more expensive than many other forms of insulation, such as fiberglass. However, those who opt for spray foam are more likely to see higher energy savings and will not require frequent upkeep.
It is highly recommended by experts that fiberglass insulation be replaced after fifteen years, regardless of its appearance. This time frame is only shortened with the appearance of sagging or torn insulation, which can happen within just a few years.
This couldn't be less true for spray foam insulation. After the initial installment, your spray foam insulation will be good to go. As it's airtight and anti-moisture, spray foam insulation will remain effective and impermeable for decades to come.
Ultimately, this means that your chance at lower energy bills doesn't come with any conditions– no follow-up appointments or costly replacements, just a one-day installment and decades of benefits!
If you are ready to invest in the future of your home and your planet, then consider Spray City Insulation.
Located in Toronto and available across the GTA, Spray City Insulation offers high-quality, affordable and completely safe Toronto spray foam insulation for both commercial and residential needs. Every single Spray City contractor is a licensed professional who has received top-notch training and is a recipient of Morrison Hershfield quality assurance certification. By leaving your insulation project in their experienced and capable hands, you're ensuring a well-insulated building for years to come.
Spray City can also offer you hands-on assistance with securing HELP funding and making sure your home improvement dreams aren't being limited by financial barriers. If you're interested in getting an estimate or learning more about HELP, you can contact Spray City at 437-912-9000.
Why choose SCI?
Highest Standard of finishing
Compliance with standards and approval of supervision
Personal service and dedicated customer care
Commitment of deadlines
Daily Submission of documented work record
Experience in execution of over a 100 of projects
Let our certified technicians
keep you safe & warm
Spray Foam Insulation Services
Contact us
Contact us to help you get the best service for your home or business
63 Alness St #7b, North York, ON M3J 2H2
Mon-Fri: 9 AM – 7 PM